[2 mins read]
A new SMS scam has been identified earlier this month. It was reported that over 100 police reports were lodged regarding the SMS phishing scam, which involves unpaid fines/ bills from the Land Transport Authority (LTA).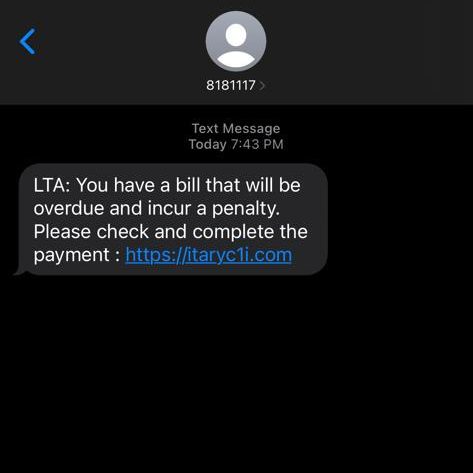 As seen in the pictures, these SMS were carefully crafted to lure unwary users to click on the embedded link to view more information. However, like most phishing SMS, the fake link provided would direct the victim to a fake website. The victims would then be requested to fill in their debit/ credit card details and a one-time password (OTP) to complete the said payment. The victims would only discover the scam after detecting unauthorized transactions made with the card details they have provided.
Spot the red flags
To avoid being the next victim of such scams, always be suspicious of text messages sent to you. Knowing how to spot the red flags is an important skill to combat against SMS phishing scams.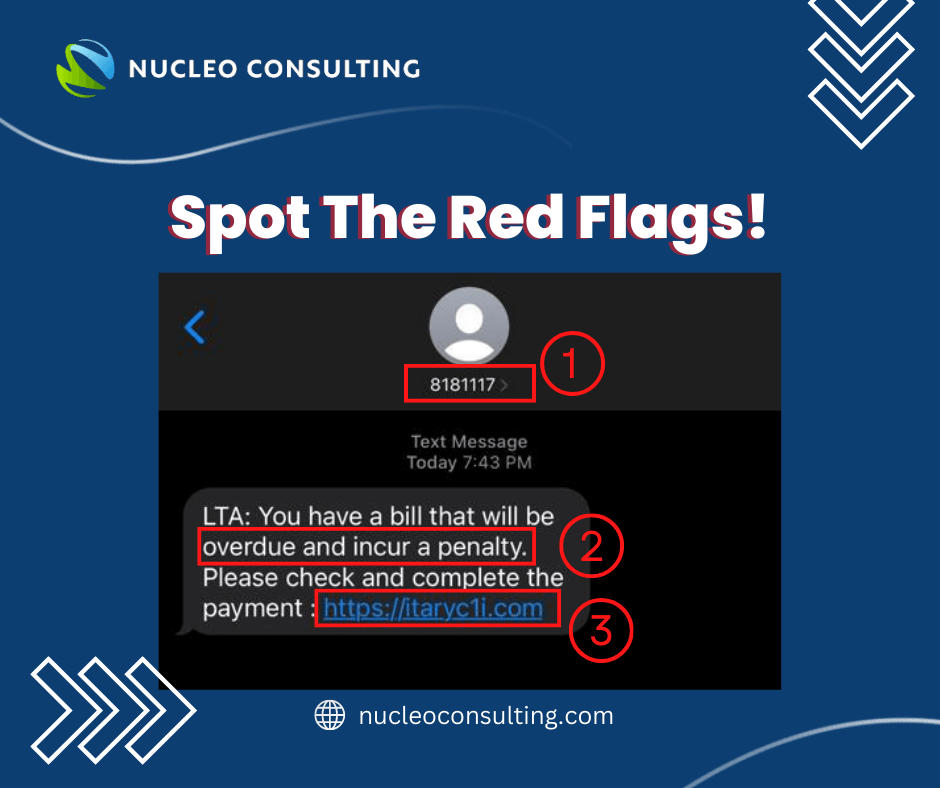 1. Sender's Contact
If the contact number of the sender looks suspicious, it usually is. Even if the message is sent by someone from your contact list, always verify with them before clicking on to any URLs.
2. Content
Commonly, these phishing messages sounds urgent to confuse and trick the unwary victims. Other signs of phishing messages may include fake URL links to claim a free gifts, messages with poor grammar, or an offer that seems too good to be true.
3. Suspicious Links (URLs)
Often, these phishing SMS would have a URL embedded. This is crafted to lure its victims to click on it and be redirected into a malicious/ fake website. You can identify a fake website by checking the domain name closely. Always lookout for poor spelling or intentional misspelling of the domain name.
The fake websites are often carefully designed to lure victims into keying their personal information, credit/ debit card details, or online account log in credentials. When in doubt, always verify with official sources immediately.
Preventive Measures
The Singapore Police Force have released an advisory, reminding users not to fall for these scams. Members of the public are to be reminded that the LTA would not request for payments via URL links embedded in SMS. Users are advised to follow these crime prevention measures: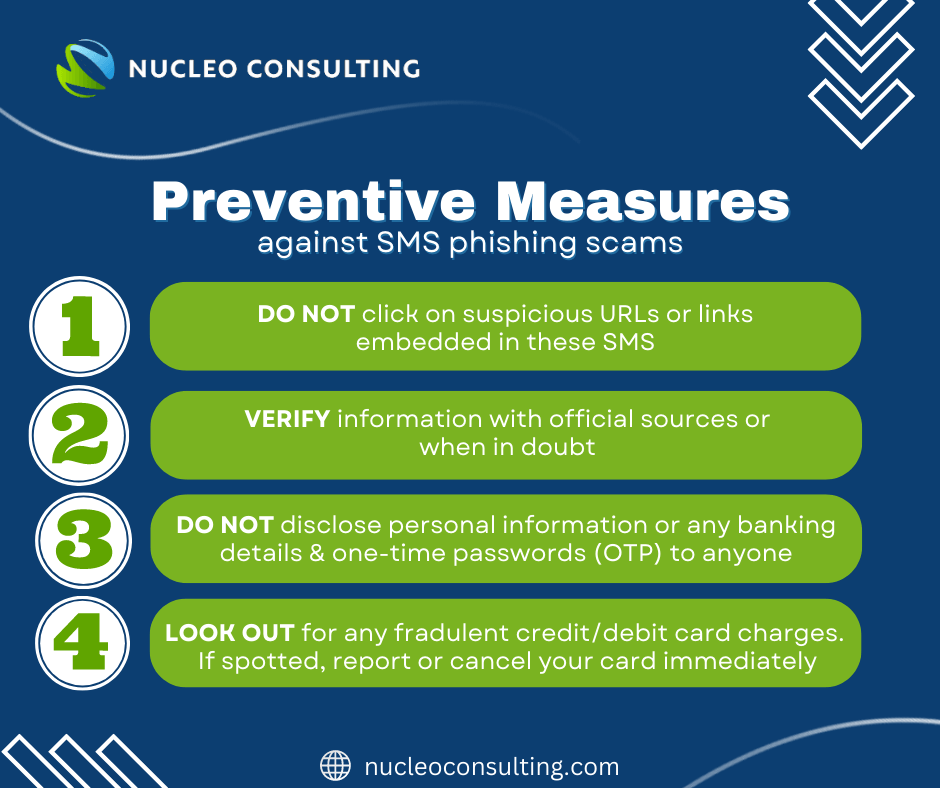 Phishing scams like these are not new, and scammers will not stop. SMS phishing scams remains in the top few common scams in Singapore. Stay cyber smart and avoid being the next victim of these scams! Educate your love ones to protect them against these vicious scammers too!
Visit www.scamalert.sg or contact the Anti-scam Hotline at 1800 722 6688 for more information on scams.
---
---
IT Tips | Scams | Cyber Attack | Cyber Attack | News