1. Navigate to the "Object" tab.

---
2. Go to "Profile Objects"

---
3. Go to "Content Filter" which is located under the "Profile Objects"

---
4. Hover over the "CFS Default Profile" and click on the edit icon located at the right-hand side

---
5. Go to "URI List Configuration"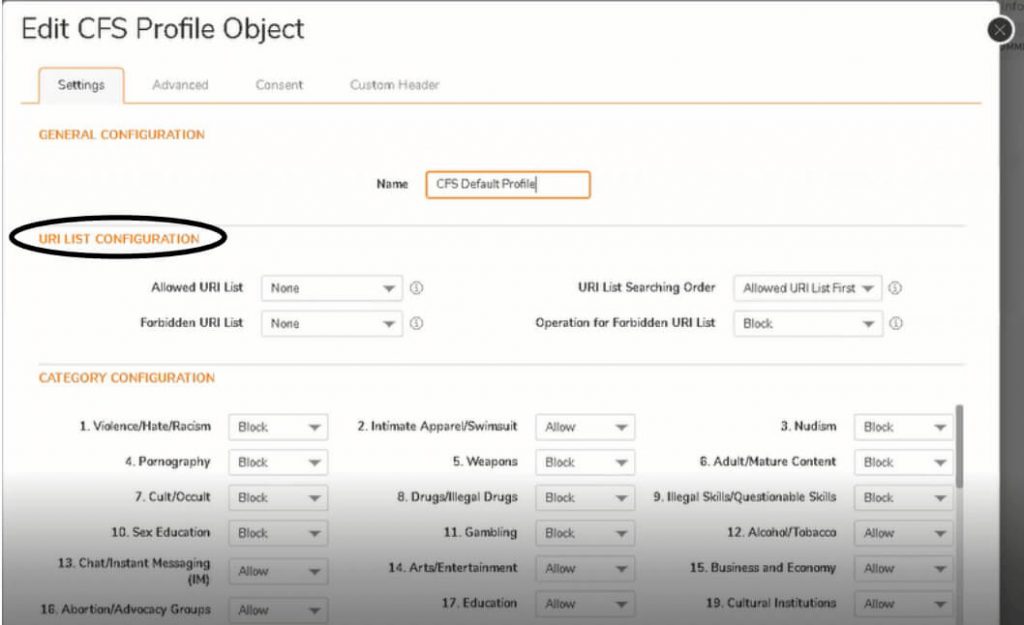 ---
6. Under "Forbidden URI List", dropdown to select "Create URI List Object"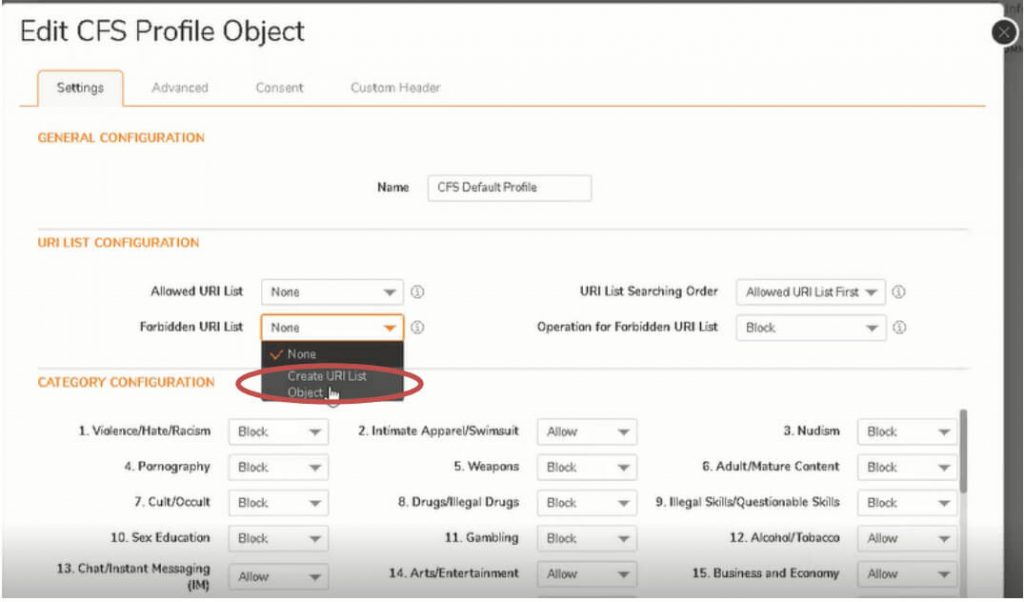 ---
7. Enter the object name in the specific field below. (E.g. Blocked Websites)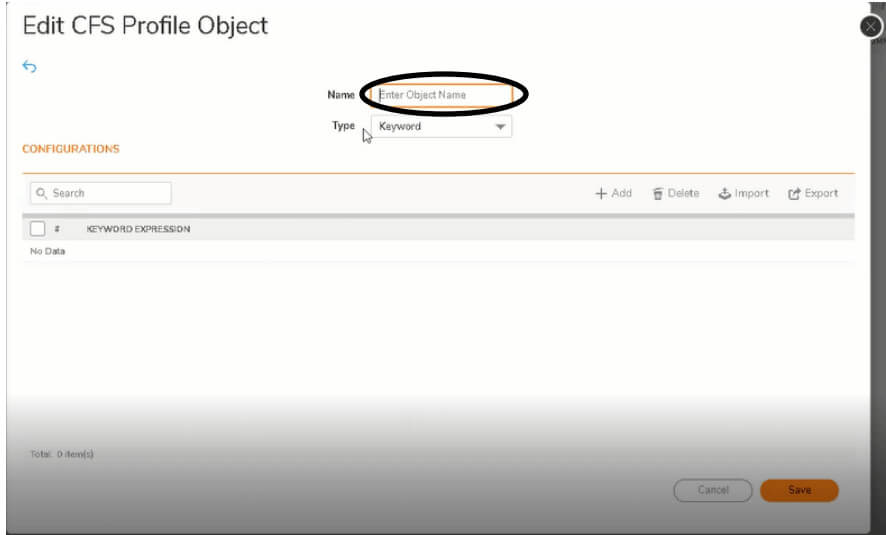 ---
8. Dropdown and select "URI"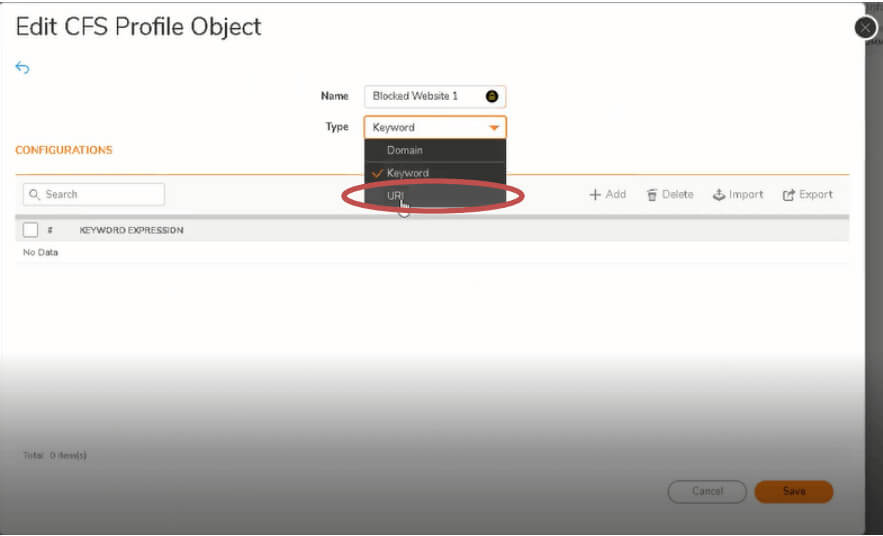 ---
9. Click "Add"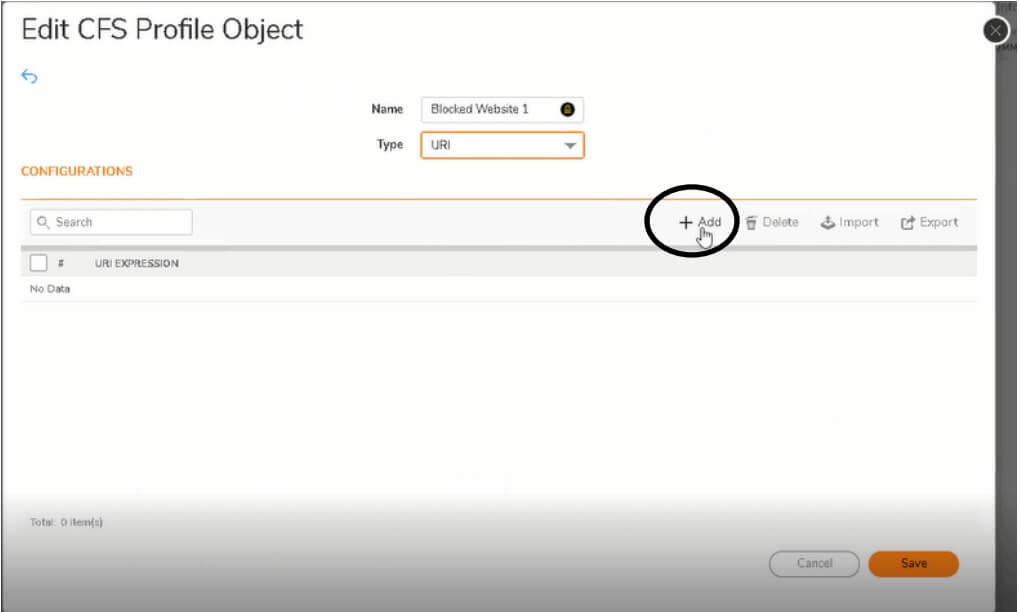 ---
10. Enter the URL you want to restrict the access in the field below.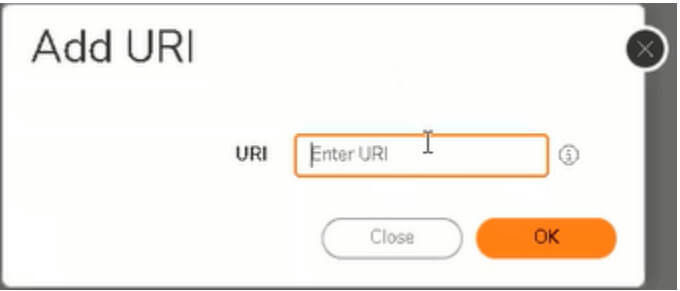 ---
11. Click "Save"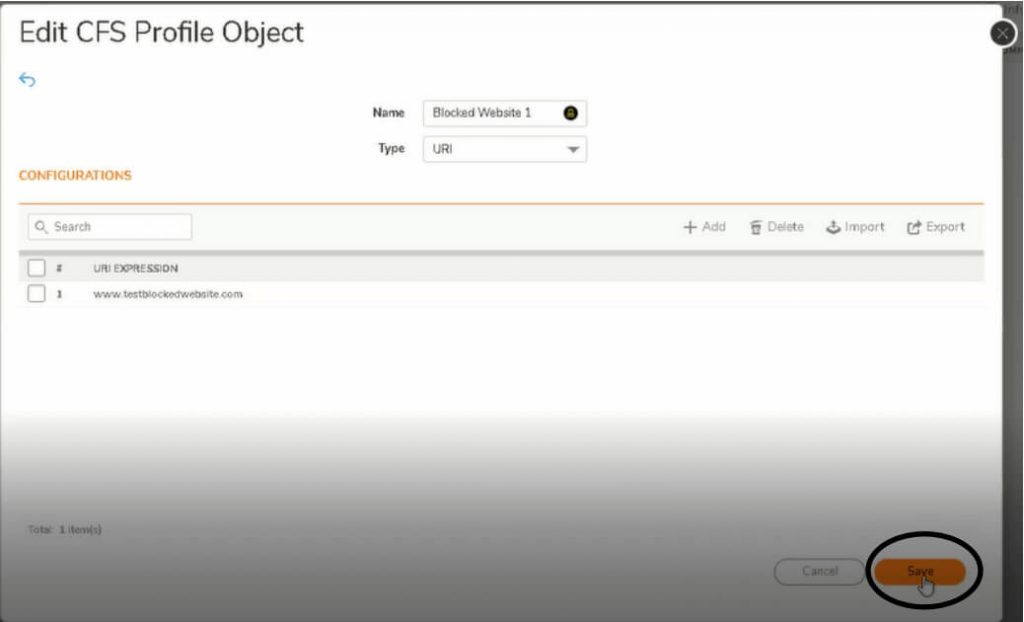 ---
Nucleo Consulting Pte Ltd
ROC: 201214085K
1 Claymore Drive #02-03 Singapore 229594
Support: +65 6911 0533 (Option 1) / Office: +65 6911 0533 (Option 2)
---
restrict | Sonicwall | website
---