ScamShield Mobile Application
The scamShield mobile application was launched on 20 November 2020, but is currently only available for iOS devices.
Since then, nearly 120,000 users have downloaded this free mobile app. Scamshield compares incoming calls against a list of numbers that has been used for illegal purposed, and blocks it. This list of numbers for comparison is managed by the Singapore Police Force.
The second feature of the ScamShield app is the filtering of scam messages (SMSes). It determines if the message is a scam by using an on-device algorithm, and filters the message to a junk SMS folder instead. These scam messages will be sent to NCPC and SPF for collation. Users may also report scam messages via the in-app reporting function, which keeps this function up-to-date.
In May 2021, 6 months into the launch of this app, it was reported that more than 720,000 SMSes and 5,500 phone numbers have been blocked on the ScamShield app. The more frequently reported scam messages in the app were loan and online gambling related, with loan related messages taking up 30-40% of the total scam messages filtered. Loan, phishing and impersonation scams were listed in the top 10 scams reported in Singapore in year 2020. More than 4,400 cases and S$60 million lost due to these scams.
Several users have shared that they have indeed seen a decrease in spam calls and messages (SMSes). However, the application does not support scams and spams from other messenger platforms such as WhatsApp, WeChat or Telegram. The launch date for the Android version will be announced once it is ready.
(Source: CNA)
---
Enable Call Blocking
Open 'Settings'
Select 'Phone'
Select 'Call Blocking & Identification'
Enable ScamShield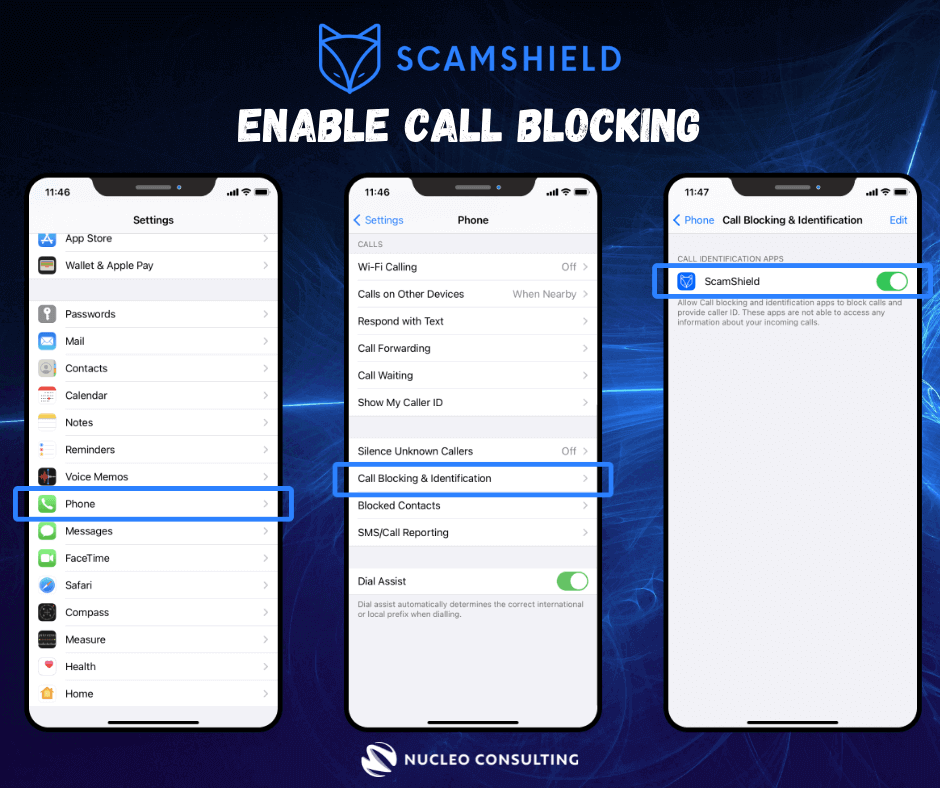 ---
Enable SMS Filtering
Open 'Settings'
Select 'Messages'
Select 'Unknown & Spam'
Enable ScamShield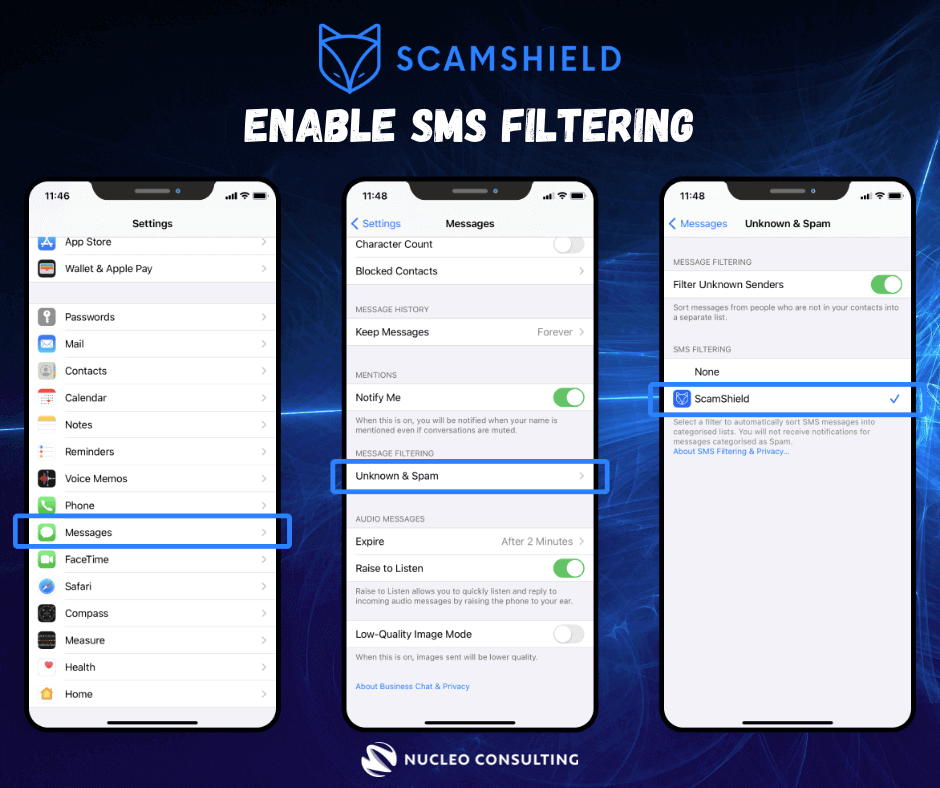 ---
---