Among 11 South East Asian countries, Singapore recorded the highest number of Business Email Compromise scams in 2018, with an average of S$177,000 lost per scam.
BEC attacks deceive company executives into handing over data, system access or funds willingly.
3 Types of Common Business Email scams :
1. CEO Fraud
The attacker either hacks or spoofs an executive's email address. The email exploits the executive's authority to solicit an "urgent" bank transfer.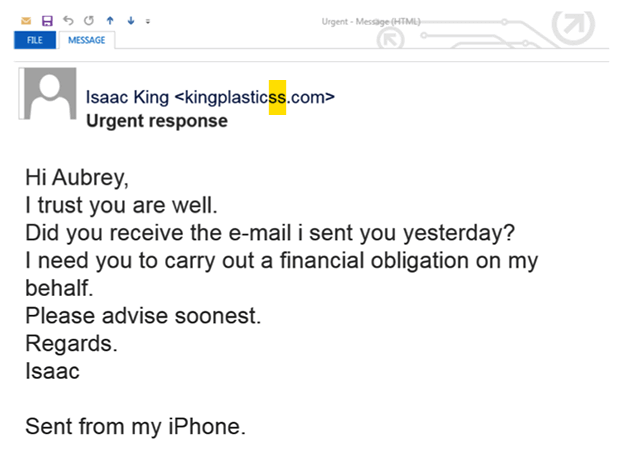 2. Bogus Email Scheme
The sender impersonates a trusted vendor or supplier to send you a fake invoice. The message contains a new location where you are instructed to transfer the money.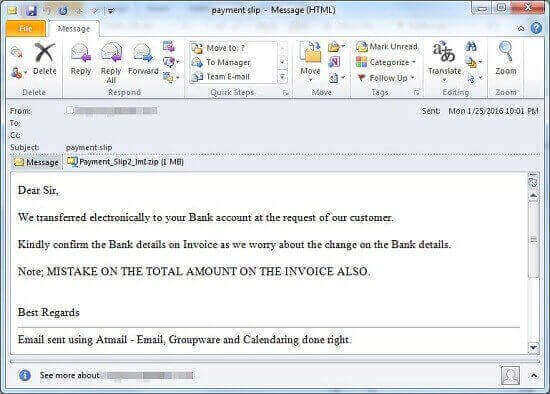 3. Payment Request
An employee's email address is hacked, then used to request bank transfers from vendors, suppliers and customers identified in his or her address book.
Learn how to identify BEC scams
With proper education on how to identify these scams, you can save your organisation from losing precious business data and funds.
Sign up for our Cyber Essentials Course
---
it consultancy | it consulting singapore | singapore it consultancy | types of business email scam | type of email scam | email fraud | email attacks | importance of cyber security | cybersecurity lessons | singapore IT cyber security course | cyber security course | IT online course | cyber security online course | managed It outsourcing