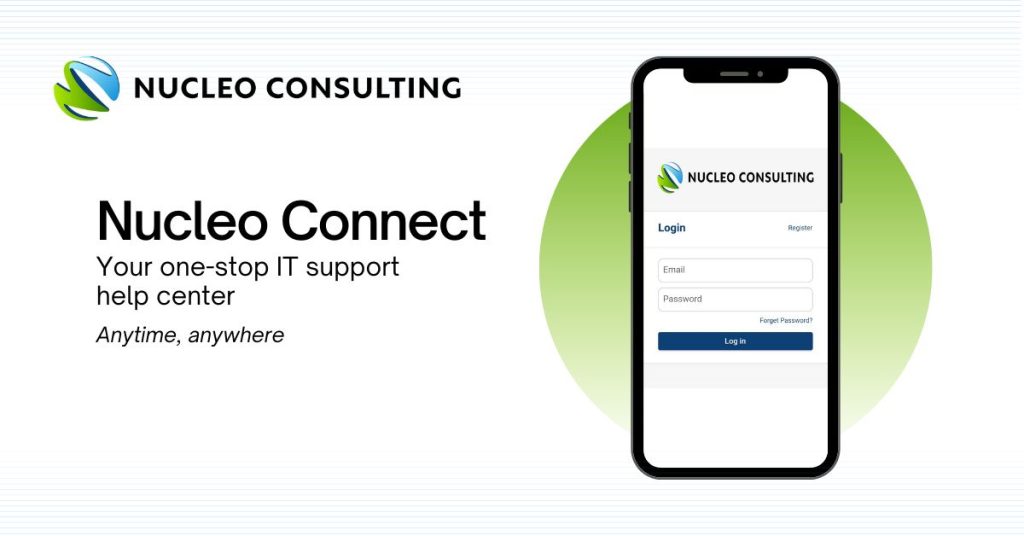 For the past months, we have been working hard on the development of our first mobile application- Nucleo Connect.
Nucleo Consulting aims to become the IT department for our customers. We aim to achieve a more holistic approach to cybersecurity, disaster recovery, and technology integrations to ensure smooth and secured work processes for our clients.
The Nucleo Connect mobile application provides a user-friendly experience for all corporate and individual users. It is equipped with features that are targeted to provide convenient, fast, and efficient support at your fingertips!
Here are some exciting features of the Nucleo Connect application:
Dashboard
The dashboard provides an overview of the tickets logged, outstanding/overdue invoices, and existing contracts that are up for renewal with Nucleo Consulting.
Above all, the dashboard also features a chart that is easy to understand. This chart allows you to have a clear picture of your company's cyber hygiene ratings, based on your service contracts with us. We believe that this would be beneficial for corporate users to identify the gaps to stay compliant with the market standards!
Tickets
The tickets feature allows you to log a ticket with Nucleo Consulting whenever you face an IT issue. To log the ticket, you will have to fill in and indicate the details of the issues faced and details of the faulty device (such as computer name, serial number, and TeamViewer ID). You will also be able to take a picture of the PC or issues for the engineers accordingly.
The logged ticket will then be sent to our technical support and be attended to by our next available engineer. All ticket status and updates can be tracked within the mobile app, anytime anywhere!
Contracts
This section allows you to track and manage all the service contracts your company has with Nucleo Consulting. You will be able to check on all contracts, including those that are up for renewal, or those which has already expired.
e-Store
A convenient e-store within the application with a fast check-out process! This store is open to both corporate and individual users. You will be able to switch between corporate and individual accounts by using the web view.
You can now check out the flash deals, promotions, and the latest tech gadgets in our e-store, anywhere, anytime!
Support
Say 'YES' to instant IT support to help solve your tech issues! Featuring our Chatbot, which helps you to get instant advisory to resolve the issue you are facing! You may also generate a ticket if you are unable to resolve the issue with the help of ChatBot.
---
Launch events & promotions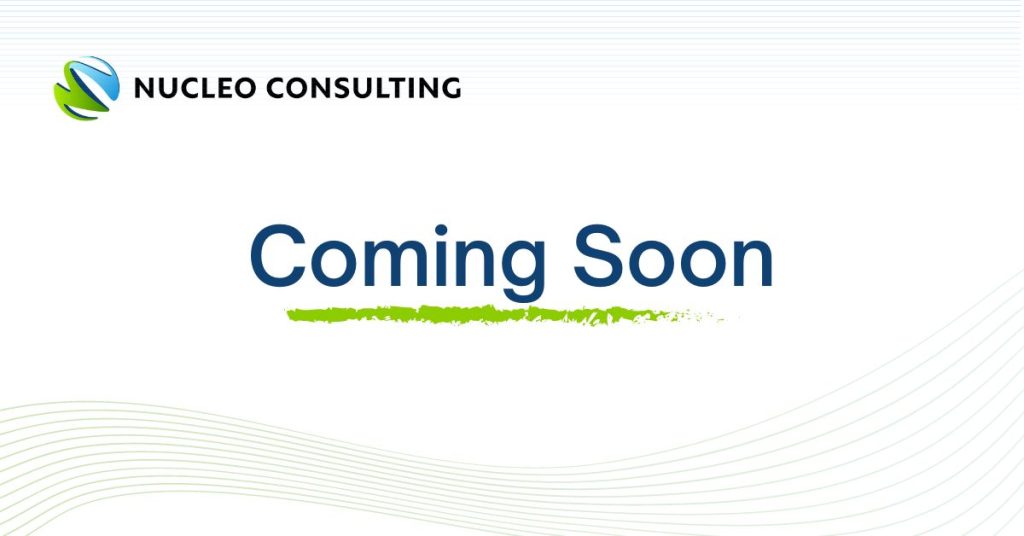 SAVE THE DATE!
We are proud to announce that our Nucleo Connect application will be launched by the end of Aug 2022.
To celebrate the launch of our app, there will be flash deals and promotions in our e-store (while stock lasts!).
We will also be giving out a special surprise to the lucky winner of our grand draw*!
For more details, click on the button below to subscribe to our newsletter and get updated on our official launch!
*Terms & conditions apply. Subscribe to our newsletter for further updates!
---
---