1. Open Firefox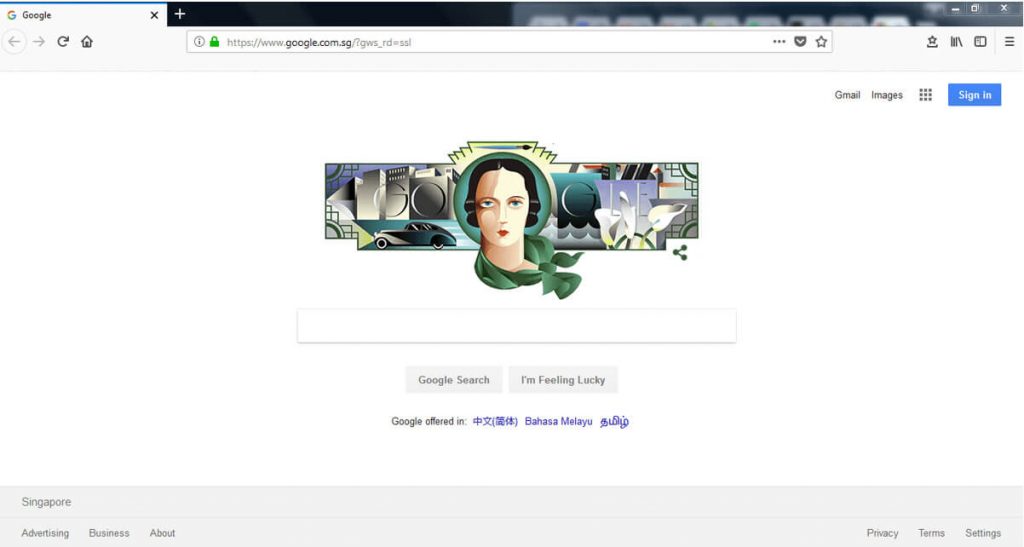 ---
2. Click on the menu button on the right side of screen and select "Library".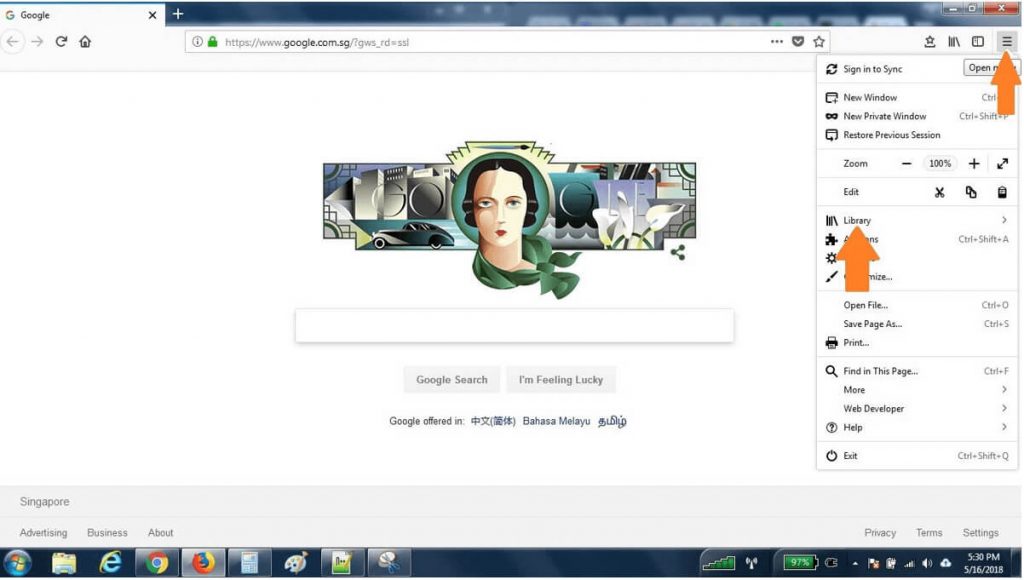 ---
3. Click on "History".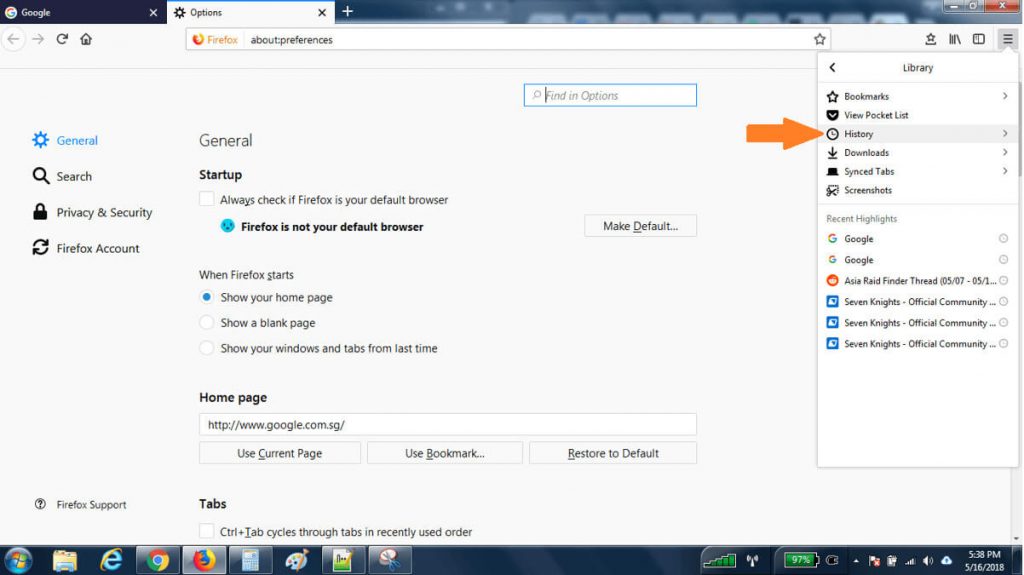 ---
4. Click on "Clear Recent History".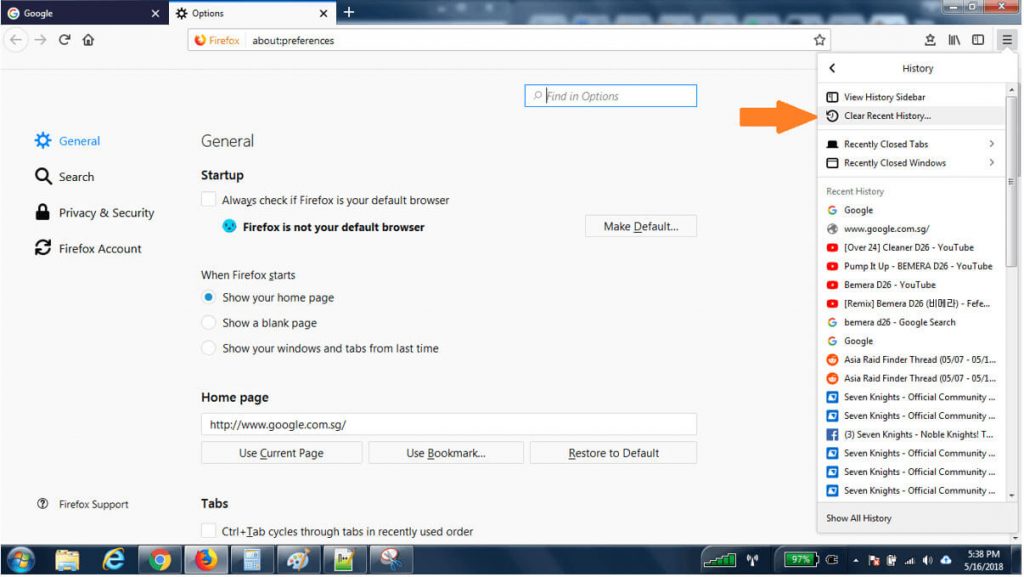 ---
5. Select the time range to "Everything" from the drop down list.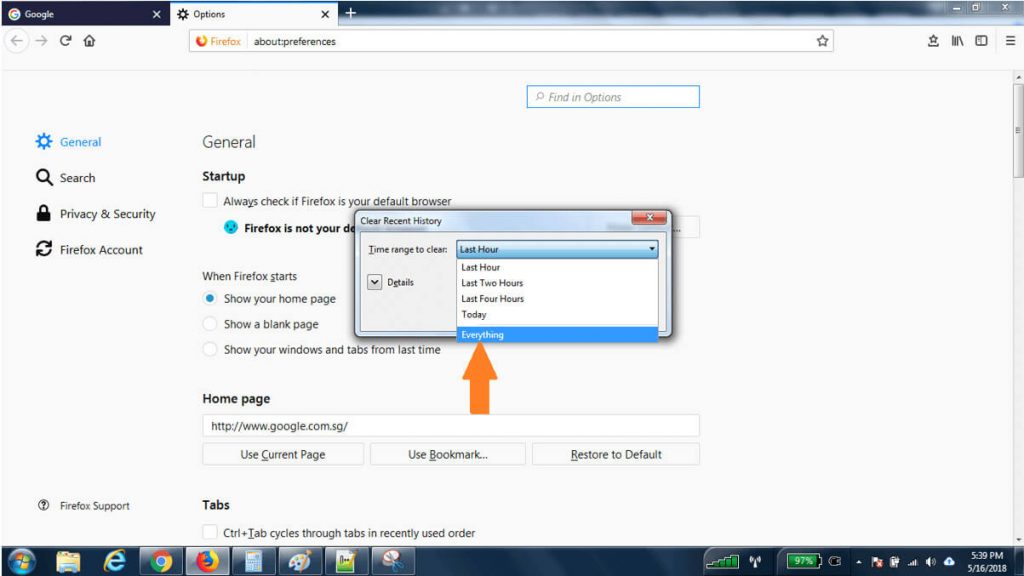 ---
6. Ensure that these checkboxes are checked, then click "Clear Now".This clears all browsing data in the browser.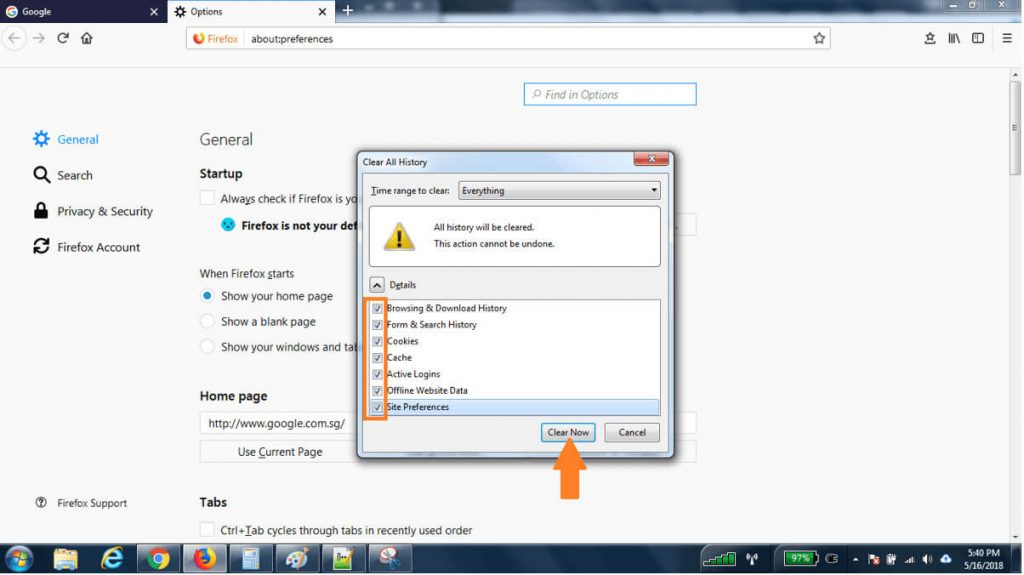 ---
Nucleo Consulting Pte Ltd
ROC: 201214085K1
1 Claymore Drive #02-03 Singapore 229594
Support: +65 6911 0533 (Option 1) / Office: +65 6911 0533 (Option 2)
---
Clear | Browsing_data | history | Firefox
---