How to change computer name
Select Start and go to Settings > System > About.
Click on Advanced system settings.
In the System Properties page, under the Computer name tab, click Change…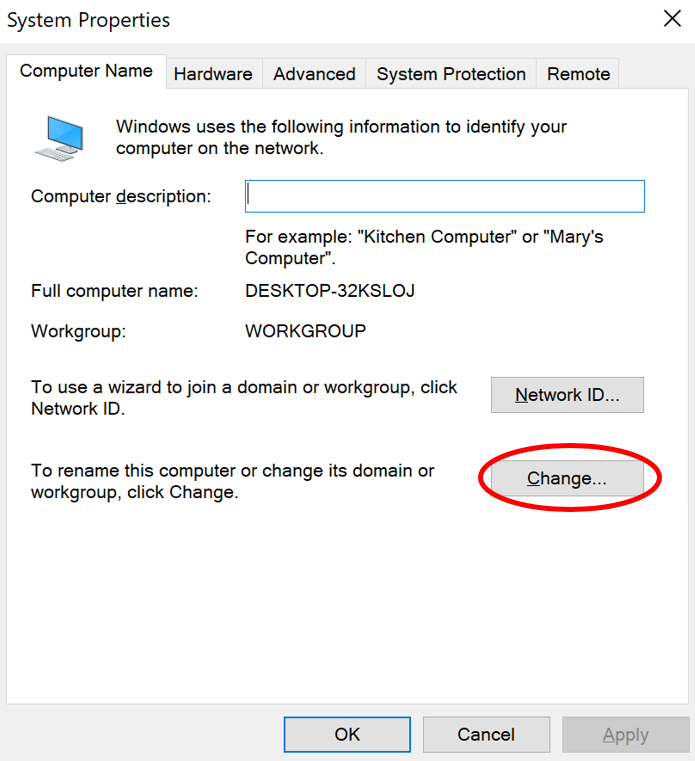 You can change the name of the device under "Computer name:"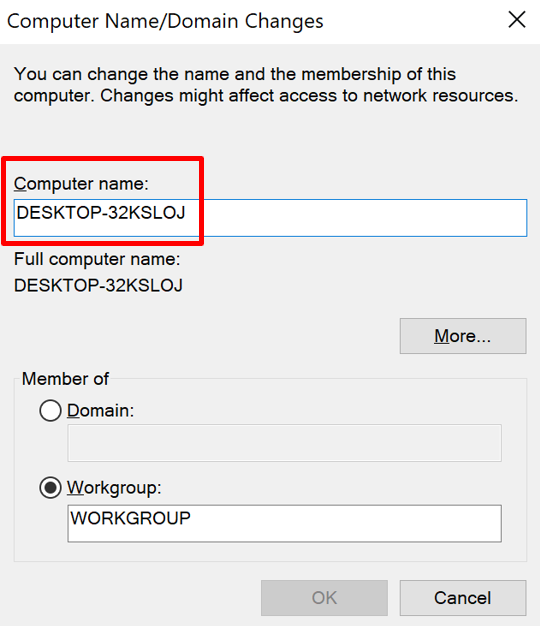 How to join domain
Under "Member of", select "Domain:" and input domain name to join domain.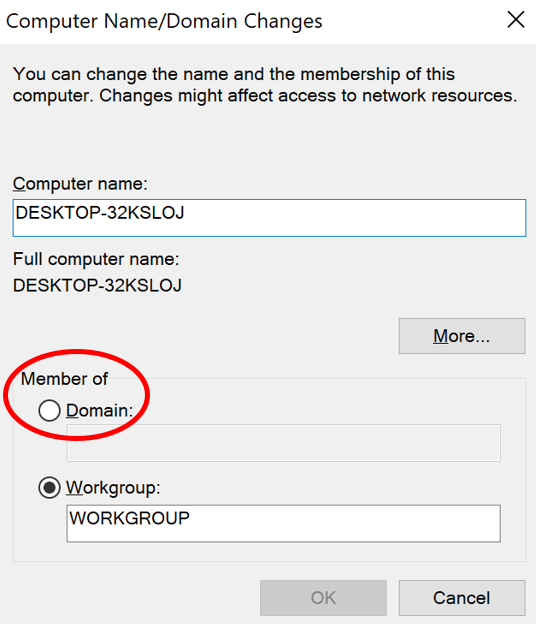 ---